A Rise in Virtual Events
Video conferencing platforms, such as Zoom and Microsoft Teams, have seen a huge rise in virtual events in the last 6 months due to COVID-19.
There are 300 million daily Zoom meeting participants on their platform, as of April 22, 2020, a 30X increase compared with the daily meeting participants numbers in December of 2019.
Zoom has partnered with over 90,000 schools, across 20 countries, to help children continue their education remotely, adding webinars and virtual events, which allow for over 150,000 people to be in the same virtual event.
Microsoft Teams has also seen an increase in virtual events with over 200 million meeting participants daily and over 75 million active daily users.
As virtual events grow significantly throughout the world we are also seeing the need for a new kind of presentation that allows people gathering virtually to go beyond the 2D screen of rectangles and experience people and objects more intuitively – on their screens and in their environment.
3D Virtual Presentations
Adding 3D assets into presentations and virtual events, enhances the users experience by tapping into the many of the same cues that we are accustomed to in the real world.
Mixing 3D models, 3D interactions, and augmented reality into virtual events can help visualize concepts that are difficult to understand and these realistic presentations can aid in the telling of your story.
Below are a few examples of how businesses and educators can leverage 3D content to engage their audiences.
3D for Business
Businesses can directly benefit from integrating 3D into their virtual presentations and can leverage 3D content by showcasing their products in a more realistic way directly in their customers environment.
Because of COVID and social distancing measures, consumers are no longer interacting with products in traditional ways. The inability to peruse a retail showroom to buy furniture, for example, makes it difficult for people to visualize how products will appear in their own space.
3D and AR can enhance a consumer experience and these presentations become more meaningful, engaging, and visual.
Sales teams across the country are now leveraging 3D when pitching products to clients.
Bridget Aumell, VP, Business Development, Systems Source, Inc. has made 3D a big part of her commercial furniture proposals.
"Using 3D has helped me close deals, and "get to yes" faster. My client was blown away with our 3D presentation. We shared a furniture mockup, thru a QR code, that placed them virtually in our furniture showroom and got our point across more easily than with 2D drawings."
3D presentations can be a powerful tool for selling and can be leveraged during virtual events by using QR codes to share content to a massive group of people all at once like the example below.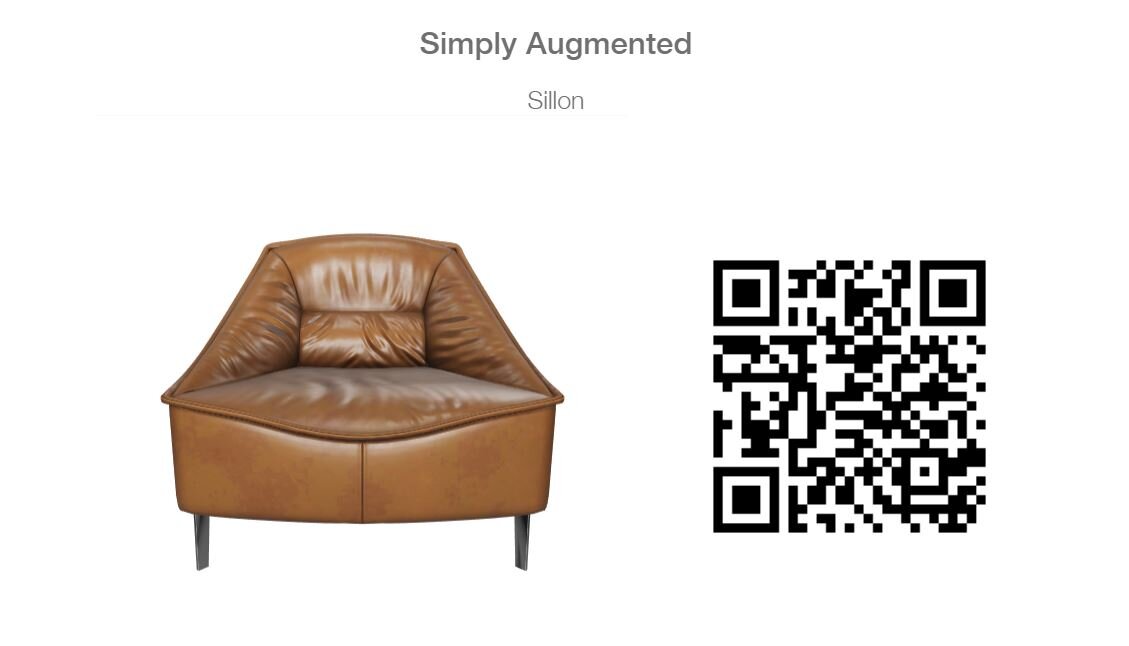 3D for Educational
Schools and educational institutions are finally embracing the power of remote learning and benefit from integrating 3D presentations into classrooms.
Students can conceptualize, visualize, and fully understand classroom curriculum better with 3D presentations and experiences.
Many schools are moving to online curriculum, yet students are not engaged or motivated on traditional video conference calls.
They need something more to pull them away from other digital distraction and 3D makes learning more fun.
Educators are learning to incorporate 3D into traditional power point presentation to add a little extra to an otherwise static lesson plan.
This example below illustrates how 3D models combined with 2D labels can draw students in.
The Smithsonian Museum has recently released thousands of 3D assets to the world and students are bringing these artifacts into their homes and experiencing the museum in ways that were never possible before.
Simply Augmented has created Smithsonian AR content on the Simply3D™ platform and is sharing it with educators and parents to help in the challenge of home school kids during the COVID crisis.
Check out this Smithsonian 3D example below. View the Apollo Command Module in 3D and augmented reality by scanning QR code.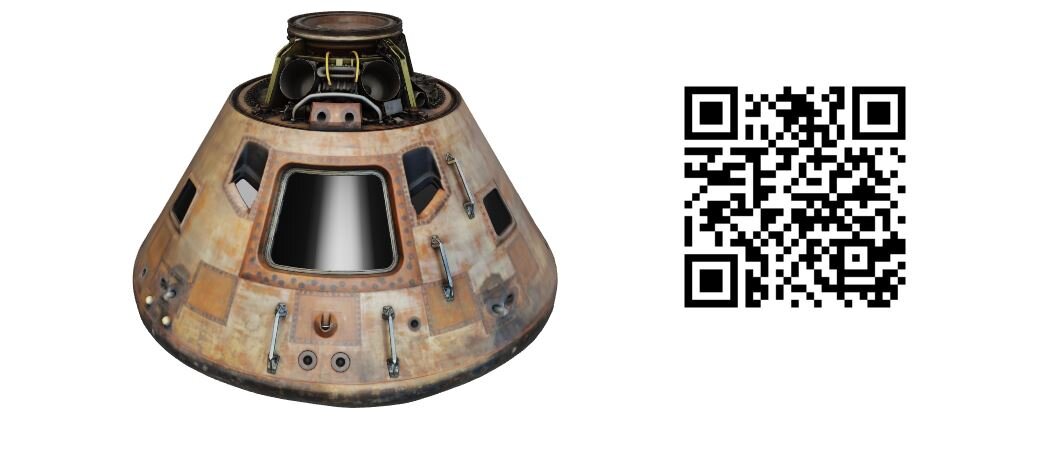 Final Thoughts
As virtual events keep growing business and educational institutions need new ways to engage audiences to combat 'Zoom fatigue' and introduce more compelling ways to experience the moment.
3D presentations are the way to make virtual events more than just a screen full of rectangles and break up the monotony of the information delivery, while at the same time creating better overall experience for participants.
The future of virtual events is 3D.