Augmented reality is growing in relevance and the impact on advertising, social marketing and brands has never been more relevant.
AR is increasingly becoming a powerful tool in a marketing team's arsenal in industries that range from furniture, home decor, professional sports, entertainment, beauty and fashion.
With the introduction of web based augmented reality for both Google's android platform and Apple's iOS, brands are seeing how easy it is to introduce AR into websites, blogs and in advertising campaigns.
Facebook and Instagram are also getting into the AR game and with billions of active users, brands are taking notice and realizing the potential of including 3D content into their campaigns.
Below are 7 key metrics to keep in mind when considering whether introducing 3D and AR into your next marketing campaign is right for you and your team.
1. 2.5 Billion Mobile Augmented Reality Users by 2023
With key players in the mobile space like Facebook, Google, Apple Snap adopting AR on their mobile platforms, augmented reality for consumers is set to top 2.5b of installed users by 2023, according to Digi Capital.
That's almost ¼ of the world population with the ability to activate AR on their devices.
Key brands have taken notice and have already seen strong metrics that point to growth.
Furniture brand Houzz has seen an 11x uplift in sales when using AR in their mobile app and beauty brands like Olay Skin Advisors have seen a 2x increase in conversions when introducing 3D into their marketing campaigns.
2. 15B in projected revenue from AR ads by 2022.
We are currently in the early stages of AR advertising, but we are seeing an upward trend.
Facebook and Google have created platforms that allow creators to develop 3D related ads and the early results are encouraging.
Most of the mass of AR ads has been focused on try-on filters in snap and instagram and try-before-you buy ads on facebook and instagram.
Some early creators that have launched viral AR filters on social media channels have seen their views and shares skyrocket and brands are getting into the game to attract a younger audience.
3. AR is now available to Instagram's 1 billion active users.
The introduction of AR filters and 3D models on instagram is a serious game changer given the number of active daily users on the platform.

Instagram stories are becoming a popular area of growth on the instagram platform with a younger active demographic and this is where IG has chosen to highlight 3D AR filters.
Brands like Coca-Cola and Adidas have already started to experiment with delivering 3D to their audiences and the number of brands developing content is growing fast.
4. 70% of 186 million Snapchat users activate AR snap filters daily.
Despite its smaller user base compared with instagram, Snap has become a key indicator of use and activity, especially among ages of 18-24.
We are seeing a huge percentage of users on the platform actively engaging in snap chat filters on a daily basis.
The 3D medium is clearly grabbing people's attention and the ability to share content easily makes it ripe for viral campaigns.
5. 35% higher order value when AR is associated with product pages
Recently, Macy's piloted their VR and AR project in 2019 and saw a 35% increase in order size with customer.
They have introduced this technology in the furniture/home decor and in the beauty sections.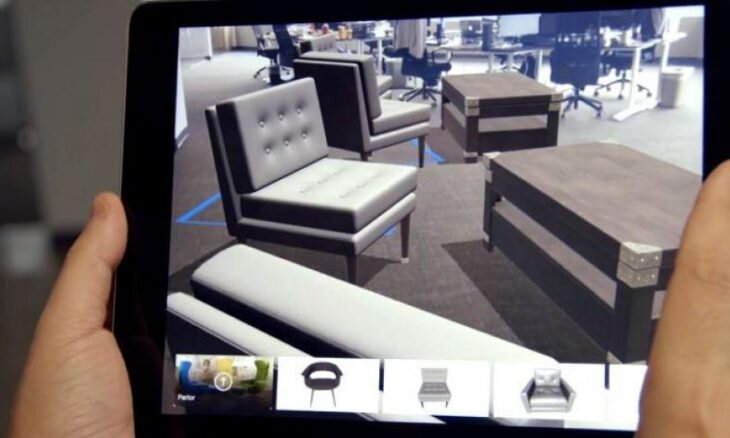 Every day we are seeing more and more people shop online, especially given the stay at home orders and calls for social distancing.
This trend will continue and it is likely that we will see in store and showroom visits decrease.
More and more stores will move their products online and given these statistics 3D and AR will become a larger part of the online presense.
6. 40% fewer returns when customers use AR to try before they buy.
According to Jennifer McKevitt of Supply Chain Dive, in 2016 reverse logistics cost companies over 260 Billion USD.
When people return items, many of the goods cannot be resold at full price, but need to be sold at a discount. This is estimated to result in a loss of profits ranging from 10% for certain items and up to 40% within retail.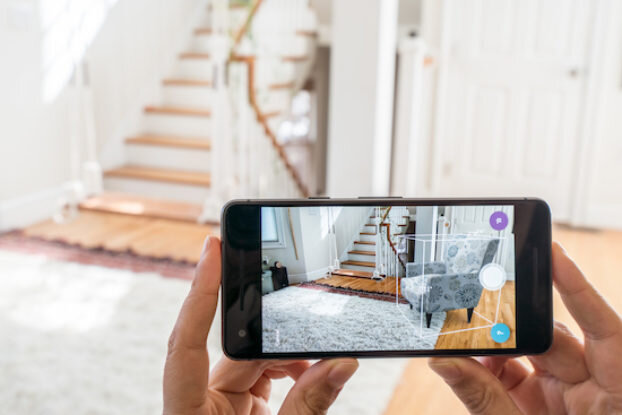 Retailers like Wayfair have introduced AR into their marketing efforts to convince customers to buy but are also seeing a huge decrease in the number of items that are sent back because they are not the right fit.
Enabling consumers to virtually try-before-they-buy greatly reduces the need for costly returns and helps retailers and consumers to maintain a smaller eco-footprint.
Conclusion
As more and more of us find ourselves working remotely, brands will have to step up and offer digital content that can be engaged with virtually.
Augmented reality is quickly becoming accessible to almost all mobile phone users and the platforms to create and distribute AR are getting easier and easier to use.
If you are a marketer and have clients that are rethinking their online strategy, rebuilding their web presence or looking to reach a younger audience, augmented reality should be part of your content strategy.

What are some of the ways you are utilizing augmented reality in your marketing campaigns today?

About Boaz Ashkenazy and Simply Augmented
Boaz Ashkenazy is the CEO and founder of Simply Augmented, a 3D and augmented reality platform focused on making it easy for designers and manufacturers to share their ideas and products with their customers.
Founded in 2017, Simply Augmented has worked for innovative brands around the world including Nike, Herman Miller, REI and Katerra.
Boaz is currently a member and co-chair in the Khronos 3DCommerce Working Group helping set the standard for streamlined 3D content creation, management and display in online retail.